Overcoming the Circumstances
Poverty, HIV/AIDS, urbanization, tribal conflicts and a lack of visionary servant leadership are some of the factors that contribute to the problems and challenges that face young people in Kenya today. The situation is further complicated by the fact that many of these vulnerable young people are left as heads of households after losing their parents to HIV/AIDS or other causes. Majority of the homeless young people resort to street life and engaging in risky lifestyles. At OneLife Africa, we inspire hope to those under our care. Education or technical training has historically proved to improve the quality of life to people, and life circumstances often rob young people of any chance to pursue their dreams.
These circumstances cripple the futures of many Kenyan youths every day:

The breakdown of the family unit leads to feelings of abandonment and rejection, leaving youth without any role models or mentors to raise them

Traumatic events such as loss of family members and bouts of tribal violence leave devastating effects that often go unrecognized and are normalized.

Lack of job opportunities leaves the majority of the population unemployed or underemployed.  Without moral and spiritual guidance, this quickly leads to street crime and a culture of violence in impoverished communities.

Lack of community resources (i.e. after school programs, sports and recreational facilities) deprives gifted Kenyan youths from developing their academic, technical and athletic skills, stifling dreams and hopes beyond slum life.

An education system that discriminates against impoverished children with uniform educational standards regardless of disparity of resources leads to higher drop-out rates and denies access to education for many.

Sanitation conditions, poor nutrition and lack of health education often lead to death from preventable diseases.
Without the knowledge of the transforming power of Jesus Christ, these barriers can seem insurmountable.  Similarly, preaching the Gospel without addressing these obstacles risks the possibility of being irrelevant to a generation that has only known despair. OneLife Africa invites young people to embrace life change, illuminate practical ways of positive influence, and inspire eternal HOPE.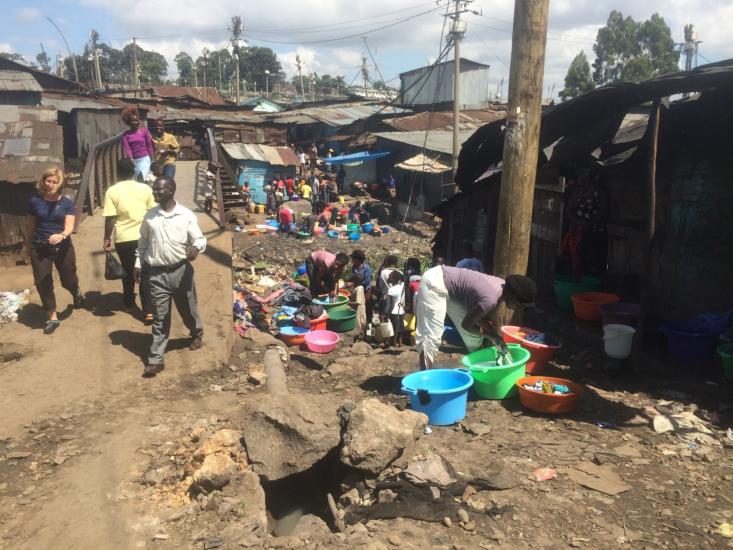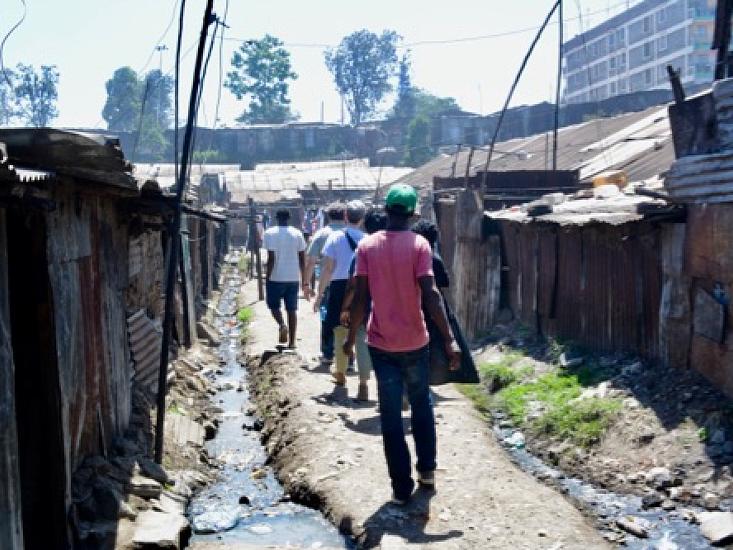 OneLife Africa Promotes:
Personal Responsibility: Through mentoring, life skills training and financial support, young people are empowered to take responsibility of their own future. OneLife Arica comes alongside not only the student, but also the family or guardians supporting the student in efforts to empower families and restore relationships. With this approach, we place a high emphasis on parental or guardian responsibility in working with OneLife Africa so that students look to their families as their providers instead of our organization. Graduation day for the student is still a proud moment for the parent or guardian in the student's life, with OneLife Africa being simply a vessel in the background used to help empower the family unit to reach that success together. 
Financial Accountability: We believe that every resource entrusted to us has a potential to transform lives. To be good stewards, we use donations for their intended purpose, carefully reviewing programs, keeping our overheads low and reporting to our partners in a timely manner.
Community Engagement: As we serve in under-served communities, we use personal ralationships to encourage partnerships that promote mutual dignity and respect as opposed to benefactor relationships that leads to dependency.
Tribal Reconciliation: A life of discipleship leads to transformation in thoughts, relationships, and actions; we equip young people from diverse backgrounds by promoting unity, belonging and forgiveness between different people groups.
Strategic Approach: We equip young people who understand local realities with leadership skills, encouraging them to serve in their communities by initiating and reviewing development programs to ensure that they offer practical and effective results.